Groupe SARAMANDA

Saramanda Group is a big band blizzard of Afro-American rhythms:
Innovative compositions and breathtaking percussions in a celebration of harmonies...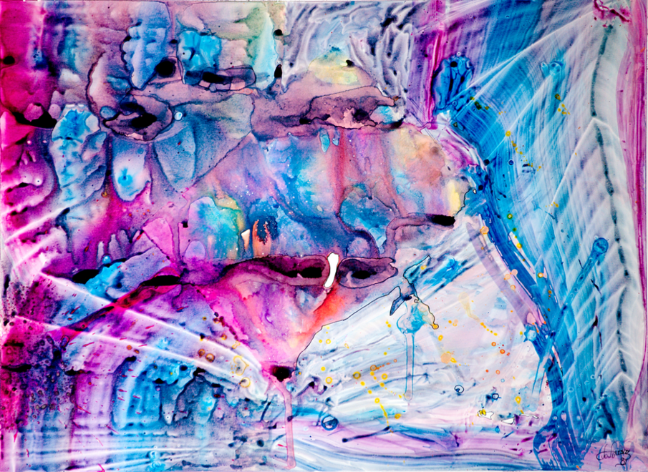 Saramanda was formed in Montreal during the early 90s which were the boom years for explorations into jazz and world music. Mixing styles from bata drums (Afro-Cuban) to Haitian banda while keeping Brazil-afro close at heart. Vovô offers a flavour for everyone and shares a diverse experience with us in one stimulating event. The raw elements are full of tradition and revision and invite reverie by the very richness of their interpretations. True Montreal alchemy, it is the music of fire, in a tribute to Xango, God of this element and the music in the pantheon of Yoruba. Hence the title of the album.

Jocelyn Couture on the Trumpet, Jean-François Groulx at the piano, Christopher Smith Trombone, François d'Amour on saxophone, Alain Picotte at bass guitar, Andiara da Souza on vocals, Andrew Martin on percussion and Luis Antonio Gil, named "Cascarilla" on drums and arrangements by Christopher Smith.​​



Saramanda s'est formé au début des années 90 à Montréal, années fastes pour les explorations dans le Jazz et les musiques du monde. Mélangeant les styles, depuis les tambours bata (afro-cubains) jusqu'au banda haïtien, tout en restant attaché par le cœur au Brésil afro, Vovô goute à tout et partage avec nous ses recettes dans une grande cène. Ses victuailles sont empreintes de traditions et de révisions et invitent à la transe par la richesse de leurs interprétations. Véritable alchimie montréalaise, c'est la musique du feu, en hommage à Xangô, divinité de cet élément et de la musique dans le panthéon Yoruba. D'où le titre de l'album.

Jocelyn Couture à la Trompette, Jean-François Groulx au piano, Christopher Smith au Trombone, François d'Amour au saxophone, Alain Picotte à la guitare basse, Andiara da Souza à la voix, André Martin aux percussions et Luis Antonio Gil, dit « Cascarilla, » à la batterie. Les arrangements sont signés Christopher Smith.

Xangô a été enregistré au Lion D'Or, à Montréal, en 2004, par Frédéric Salter. Ce dernier a par ailleurs travaillé avec Lorraine Desmarais et Jean-Pierre Zanella, entre-autres, et a été nominé à 3 reprises aux Felix. Il signe aussi le mixage et la masterisation de l'album.​​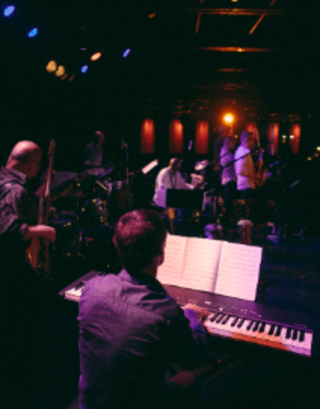 Xangô was recorded in Montréal at the Lion D'Or in 2004 by Frederick Salter. The latter has also worked with Lorraine Desmarais and Jean-Pierre Zanella amongst others and was nominated 3 times at the Félix awards. He also performs the mixing and mastering of the album.

Finally, Vovô, the charismatic percussionist from Bahia, arrived in Montreal in 1980 and was one of the first musical pioneers of the Montreal International Jazz Festival and was part of the "O" performance by Cirque du Soleil. He has also worked alongside many artists such as Carlinhos Brown, Kent Nagano, Margareth Menezes, Celso Fonseca, Mart N'Nalia, Monica Freire, Paolo Ramos, Luck Mervil, Harold Faustin and many others, and by succession, Rômmel Ribeiro, nominated Revelation of the Year by Radio-Canada (CBC) 2012 for his album Ecologico-Recycle​​​​.

Mestre Vovô calls his style "jazz-Afro-modern-contemporary" and we invite you to come vibrate through the fusion of all of these styles.
​​
Enfin, Vovô, charismatique percussionniste de Bahia, est arrivé à Montréal en 1980 et a été un des premiers soldats du Festival International de Jazz et a fait partie du spectacle « O » du Cirque du Soleil. Il a aussi accompagné de nombreux artistes comme Carlinhos Brown, Kent Nagano, Margareth Menezes, Celso Fonseca, Mart N'Nalia, Monica Freire, Paolo Ramos, Luck Mervil, Harold Faustin, et bien d'autres, et de la relève, dont Rômmel Ribeiro, consacré Révélation de l'année Radio-Canada 2012, pour son album Ecologico-recycle.

​​Mestre Vovô qualifie son style de « jazz-afro-moderne-contemporain » et nous vous invitons à venir vibrer sur tous ces traits d'union.